What's a Wet/Dry Vacuum?
A wet-dry vacuum, also known as a shop vacuum or a wet-dry shop vac, is a type of vacuum cleaner designed to handle both wet and dry messes. It is a versatile cleaning tool that can clean up spills, dust, dirt, and debris from various surfaces, including carpets, floors, upholstery, and even concrete.
Wet-dry vacuums have advanced filtration systems that can trap even the tiniest particles, making them ideal for those with allergies or respiratory issues. They are built to last, with sturdy construction and high-quality materials, essential for maintaining a clean and healthy environment.
This guide will help educate customers, help them select the right vacuum, provide maintenance tips, and ensure customer satisfaction. It is an essential tool for companies that want to offer high-quality products and services to their customers.
Top Wet/Dry Vacuums to Consider

1. BISSELL CrossWave Wet-Dry Vacuum

BISSELL CrossWave Floor and Carpet Cleaner with Wet-Dry Vacuum is undoubtedly a revolutionary product, packed with features that blow its contenders out of the market. It is made in such a way that it easily vacuums and washed the floor according to when each feature is needed. It does this by making use of a dual-action brush roll which rotates at about 3500 RPM. In collaboration with that, it uses a multi-surface cleaning solution which makes it better than any mop or broom out there.
What makes it even better is that users can easily switch from the wet to dry function by simply pushing a button. It is so easy to use that cleaning will be made easier altogether. The cherry on the top happens to be the swivel steering which makes it incredibly easy to maneuver. All those previously unreachable nooks and crannies will no longer pose a problem.
Key Features:
It can vacuum and wash floors at the same time
Offers up ultimate versatility as it can clean both sealed hard floors and rugs
Makes use of a dual tank system to keep dirty and clean water separate
It is easy and straightforward to use thanks to its smart touch controls
Specification:
BrandBISSELL
Model1785A
Weight11.02 pounds
2. DEWALT 18/20V MAX Wet/Dry Vacuum

Now, this device undoubtedly offers up convenience like no other. With its corded and cordless design, DEWALT 18/20V MAX Vacuum offers users a versatility that most vacuums lack. To further corroborate the fact that it is versatile, this vacuum can either be powered by an 18v or 20v Max battery as well as an AC outlet. The choice of which option to use and when is totally in the hands of the user. It also happens to be fitted with a HEPA rated wet/dry filter. This goes a long way to ensure that dust and debris are conveniently trapped with 99.97% efficiency at 1 micron.
It may sound like a whole lot of jargons, but essentially, users can rest assured that debris will not remain after the cleaning is done. The filter itself can be easily reached for when it needs to be washed and replaced. Using tap water to rinse or clean it generally does the trick. The highlight of this device is its heavy-duty crush-resistant fully integrated 5' hose. It goes a long way to ensure the overall flexibility, durability, and functionality of the vacuum itself.
Key Features:
It has a HEPA rated wet/dry filter that traps dust efficiently
Its general design makes it easy to carry around and store when not in use
Fitted with a crevice tool attachment as well as a wide nozzle tool attachment
The filter is easily washable and reusable
Specification:
BrandDEWALT
ModelDCV581H
Weight11 pounds
3. BISSELL Crosswave Pet Pro All in One Wet Dry Vacuum Cleaner

Anyone who has pets will absolutely love this BISSELL CrossWave Pet Pro All in One Wet Dry Vacuum. Not only does it do a great job of washing and dusting at the same time, it also goes a long way to eliminate those pesky pet hairs that plague the home of every fur parent. Using its multi-surface pet brush roll as well as a one of a kind cleaning solution, this device eradicates dirt.
It is guaranteed to clean better than any mop out on the market. What's even better is that it does so in record-breaking time. The addition of a pet hair strainer puts it on a level of its own. It also comes with a cleaning solution which is specifically meant to eliminate pet odors while the cleaning goes on.
Key Features:
It can vacuum and wash the floor at the same time
It is fitted with a multi-surface pet brush roll and pet hair strainer
Can be used on a variety of floors and surfaces
Comes with a pet cleaning solution which eliminates pet odors
Specification:
BrandBISSELL
Model2306A
Weight16.7 pounds
4. Dewalt 6 Gallon Poly Wet/Dry Vacuum

Whenever we hear of a Dewalt appliance, we are assured of its powerful and durable capabilities as it has become a household brand name and a personal favorite for many. The Dewalt 6 Gallon Poly Wet/Dry Vac does not fall short of the brand's glory. It features a sturdy and lightweight 6-gallon capacity, and this portable vac is best for domestic uses and less challenging cleaning tasks. It houses a power packed 4 peak horsepower suitable enough to carry out household chores effectively. However, the CMF is powerful enough to carry out practically any technical cleaning job there is. Regardless of the size of this small but mighty power machine, it will vigorously suck in the waste materials and liquid messes you need it to clear.
It comes with very durable rubber swivel casters that allow for easy movement of the device around the space it needs to clean that also includes rougher terrains. The wheels give the cleaner a 360-dimensional movement around the areas enabling its access to tough and tight spots and areas. The power cord runs at a 10-inch length so users can easily reach targeted areas without having to constantly adjust the whole device; it's a quite generous length for a portable wet/dry vac and a sure added advantage to any user. The power cord comes with a cord wrap so it can easily be stored after the vac has been safely turned off and is ready to be put in a safe place for later use.
Key Features:
It is nice and compact making it great for small clean-ups
Fitted with a heavy-duty motor for top-notch performance
Has a strong handle for easy carrying
Comes with a dust cartridge filter
Specification:
BrandDeWALT
ModelDXV06P
Weight14.77 pounds
5. CRAFTSMAN CMXEVBE17595 16 Gallon 6.5 Peak HP Wet/Dry Vacuum

For those bigger jobs, CRAFTSMAN CMXEVBE17595 16 Gallon 6.5 Peak HP Wet/Dry Vac is definitely the way to go. It has the capacity to start and not faint when it comes to cleaning and vacuuming. With its 6.5 Peak HP motor, it can tackle a whole lot of hard work without breaking a metaphorical sweat. It comes fitted with a car nozzle, utility nozzle, and wet nozzle. The choice of which one to use depends totally on the work at hand.
Additionally, it is fitted with a large diameter hose equipped with added Dual-Flex. This ensures that it is kink and crush-resistant. Then, thanks to its Qwik Lock Filter Fastening System, it can the vacuum filters can be changed in a nick of time. Then its large drain further ensures that the liquid tank can be emptied quite easily. All in all, it is a heavy-duty product that has the ability to make a mockery of a big mess in no time at all.
Key Features:
It is fitted with a convenient over-sized drain
It is heavy-duty and suitable for large projects
Equipped with Dual-Flex technology for 180-degree mobility at each end
It has a built-in blower port
Specification:
BrandCRAFTSMAN
ModelCMXEVBE17595
Weight26 pounds
6. Vacmaster Detachable 12 Gallon Wet/Dry Vacuum

The Vacmaster Vacuum Detachable 12 Gallon 5 Peak HP Wet/Dry Vacuum has made it to the top of our list thanks to its exceptional versatile and multifunctional form. Whether you want to perform a variety of tasks with your vacuum, at home, in your office, in your car or even at a job site, the Vacmaster gives an intelligent spin to its usage. While in many other high ranking vacuum cleaners, you have to roll around the whole vac to perform your duties, this special power master allows you to readily detach areas of its body to perform work specific tasks which is excellent for practically any area you need to clean, either at home or outside your home.
In conjunction with its wet/dry cleaning functions, you can take out the top part of the equipment by pressing a quick release button which produces a separate functional blower with 210 mph speed which is great for blowing away stray leaves from your porch, lawn or sidewalk. The Vacmaster boasts of a 12-gallon polypropylene tank, again standing out from the usual steel gallons. Polypropylene is a durable and quality plastic excellent for appliances because of its lightweight qualities, and the 12-gallon tank means that your vacuum cleaner will have the capacity to take in more waste material in a short period of time. It also includes a relatively large drain port great for letting out water when the vac is sucking in large amounts of water or stagnated water that you need to clear.
Key Features:
Extra-large Drain Port and Automatic Shut Off Float Valve.
Detachable Blower
12 Galon Polypropylene Tank
5 Peak HPSpecification:
7. Stanley Wet/Dry Vacuum

The Stanley Wet/Dry Stainless steel tank vacuum cleaner is a portable, multifunctional cleaning tool great for picking up and cleaning out debris around your home or commercial space, be rest assured that wherever the dirt has been hiding, this powerful tool will suck it out from every nook and cranny. Designed with a stainless steel tank that ensures the body weight of the device remains light and easy to carry and move around, so users can easily manoeuvre their way around their space, be it commercial or domestic, with ease. It cleans through dry or wet messes noiselessly and efficiently providing you that quick, peaceful and thorough spring cleaning on a regular basis. Its sophisticated design includes 4 swivel casters instead of just regular wheels making it quite easy for the cleaner to swirl around in the direction you need it to go, whilst easily maneuvering its way around corners and hard to access areas.
This Stanley vacuum cleaner is backed by a high-performance mechanism that ensures it operates at maximum capacity – the 4 Horsepower engine allows users to enjoy not only a useful home and office appliance but also a powerful and potent machine that is ready to take on the days' work. As powerful as this machine is, it does not make a lot of exertion noises as you would expect; it is a uniquely quiet and high capacity device that effortlessly completes your cleaning chores and leaves your floors with a clean, fresh and tidy finish in a relatively short time period.
Key Features:
Premium performance motor that provides optimum power
Lightweight portable design
4 swivel casters for multi-dimensional movements
10 foot power cord with cord wrap design
Specification:
BrandStanley
ModelSL18130
Weight9 pounds
8. Shop-Vac 5989300 5-Gallon Wet/Dry Vacuum

The next vacuum cleaner on our list is yet another powerful device that gets the job done efficiently. The Shop-Vac 5989300 HP Stainless Steel Wet/Dry Vacuum is another vac which uses a stainless steel tank to ensure the vacuum does not come off too heavy. There are handles on both the top and sides of the tank that make it quite easy to move it around. This vacuum is a well-rounded, 5-gallon tank that houses a 4.5 peak horsepower motor that rides on its abilities to powerfully suck in dirt and clutter and also masterfully blows at larger debris material.
The Shop-Vac is one of the best wet/dry vacuum cleaners you would find thanks to its ability to clean up more dirt around your space. It's a relatively quiet machine, and the inclusion of caster wheels makes it incredibly easy for this multitasker to get around both open and tight spaces expertly. Maybe you want to clean up a simple mess in your house or it's a much bigger workspace mess, this cleaner is adequately good for doing any work ranging from light to heavy duty cleaning. Versatility is so important nowadays, and the Shop-Vac came ready to blow your mind with its array of accessories that ensure a thorough and complete cleanup. Regardless of where you are, a commercial space, a shop, your car or at home, the Shop-Vac is able to navigate between those intricate areas you didn't imagine could be found and effectively clean them out.
Key Features:
5-gallon Stainless Steel Tank
4.5  Peak Horsepower Motor
Positive Lid Latch and Rear Blower Port
Top and side carry handles
Specification:
BrandShop-Vac
Model5989300
Weight14.75 pounds
9. Craftsman XSP Wet/Dry Vacuum

Do you have a large workshop or garage that requires an intensive clean? When you have a large space to cover, you'll probably be thinking of getting a larger gallon capacity to suit a the cleaning chores ahead. Depending on the size of the space you want to clean or how much debris you would like to take out, the Craftsman XSP Gallon 5.5 Peak HP Wet/Dry Vac is the power tool you want to use. The size of the XSP can handle more dirt and pileup making it quite easy and stress free to use. The XSP's strength is powered by a 5.5 horsepower motor that brilliantly enables the vac to practically consume both waste particles and objects alike without sounding like it is about to breakdown. It is able to pick up objects such as nails, broken metal or glass pieces, wood shredding to mention a few in an extremely precise and safe process.
The XSP features a 20-inch power cord that allows users to plug into a power outlet and take this power suction machine around for a spin. The 360 degrees caster swivels enable the cleaner to easily maneuver around surfaces giving you the utmost convenient movements while carrying out your tasks, the length of the power cord encourages you to cover further distances without constantly having to plug and unplug the power cord while the 7 inch hose can easily reach into target areas around the space your cleaning. This vac was designed for tough work, rough surfaces and cleaning worksites, the 12-gallon tank is excellent for large spaces thanks to its capacity to take in a lot more waste, cutting down on all the time wasted on refilling. For wet cleaning, the extra capacity works great for steadily emptying liquid when cleaning up areas with a lot of water, stagnant water or flooded areas via the extra-large liquid empty drain.
Key Features:
Rear Blower Port
5.5 Peak Horsepower
27-foot cleaning reach
Secure fit hose system
Specification:
BrandCraftsman
Weight24.6 pounds
10. WORKSHOP Wet/Dry Stainless Steel Vacuum Cleaner

As the Workshop brand has had about 5 decades to design and improve on their products, there is no doubt that the design of this next vacuum cleaner would be well thought out and confidently backed by a 5-year limited warranty. The Workshop WS1600SS Stainless Steel 6.5 peak, 16 Gallon Wet/Dry Vacuum Cleaner was developed with you in mind.  Its 6.5 peak power horse is enough assurance that you will be getting the utmost performance out of it and has positively enabled this vac to powerfully suck in particles and worksite clutter in no time at all. When faced with getting rid of stagnant water or flooded areas this power machine is able to take up about 1 gallon of water per second, it is that efficient!  When considering work site spaces, large commercial sites, shop spaces, garages, and the likes, cleaning becomes more calculated and seemingly tasking; when you consider the time you could spend, the manpower involved and how efficient you want the clean up to be, only machines that have the capacity of the Workshop vacuum cleaner are fit for the job. First, the 16 gallon tub is large enough to handle sucking in more dirt materials without constantly having to empty the waste to free up space, the 7-foot long, 2-1/2 inch diameter hose is relatively long enough to reach target areas you need to clean, while the 20 foot power cord allows you and your cleaning companion to extend your reach as far as possible around the space you are cleaning.
Key Features:
5 year limited warranty after purchase
Ergonomic handle for easy movement
Large rear wheel for rough and tough platforms
Optimum power and suction capabilities
Specification:
BrandWorkshop
ModelWS1600SS
Weight37.7 pounds
11. Rigid 50348rid 50348 1400rv Wet/Dry Vacuum

The Rigid 50348RID 50348 1400RV Wet/Dry Vacuum is an amazingly strong and well-built industrial machine packing a 6.0 peak horsepower motor that facilitates the cleaner to perform at a stellar optimum. Known for its impeccable strength and sturdiness, it mostly great for Industrial use as its power is suitable for factory clean up and general commercial use. Most users enjoy the Rigid's help when moving into a new house or cleaning out recently constructed homes or other buildings, it has a sturdy cart that enables easy hands-on grip, just like pushing a shopping cart. You can be in control with the provided push handles while striding along your space confidently and conveniently cleaning out the cluster. It has large rear wheels that help to balance out the weight of the gallon enabling you to easily move and manoeuvre the vac around the building space, glide through rough surfaces and even go down or up a fleet of stairs. Additionally, the weight is easily managed with the versatile large wheel and the push handle so you can tip the vac to lean more on its capable moveable feet.
It ensures a longer life span for their high-performance motors and powerful engine that will keep serving you for as long as you would have it whilst providing you with bonus features for larger spaces like the dual blowing feature. There's also a button that allows you to control which way you would want the vac to suck in dirt from. It sucks in dirt without stirring up any dust into the air and moves extremely quietly ensuring you enjoy a peaceful and conducive yet powerful and effective cleanup. The good news is that this product has also been sealed with a 3-year warranty so rest assured that any havocs or mishaps can be taken care of. If you want to make your life easier, make sure you check our selection of the best smart home devices.
Key Features:
6.0 peak Horsepower
Longer motor life
Sturdy Cart with Push Handles and Large Rear Wheels
14 gallon Industrial Strength vac
Specification:
BrandRidgid
Model50348
Weight28.5 pounds
12. Makita VC4710 12-Gallon Wet/Dry Vacuum

Makita is a household name that you can trust and has successfully delivered this innovative wet/dry vac that features a 92 inch of water lift that enables this powerful model appliance to carry out very tasking and challenging cleaning duties. The Makita VC4710 12-Gallon Wet/Dry Vacuum packs a powerful 12 AMP motor that produces a 135 CFM of suction power enabling this appliance to effectively suck in debris and waste materials. The motor has a well-designed sound absorbing mechanism and the vacuum as a whole is made up of lightweight material that ensures the canister remains light and portable for easy and convenient maneuverability. The weight is also great when you need to carry the wet/dry vac from place to place without the heavy duty weight dragging you behind.
The strong but lightweight body is achieved through proper air ducting; this has resulted in the body weight averaging at about 27 lbs only making an excellent carry on vac that has defied its size and still delivered amazing, quality and powerful vacuuming regardless of the place involved.
Key Features:
Powerful  AMP motor
92-inch water lift for taking on challenging applications
An automatic filter cleaning system
Quiet motor sound
Specification:
BrandMakita
ModelVC4710
Weight27 pounds
13. Porter-Cable Wet/Dry Vacuum

Although last on our list, this next vacuum cleaner is just as dependable as the rest and doesn't fall short when it comes to quality. The Porter-Cable 9 Gallon 5 Horse Power Wet/Dry Vacuum features a 5 HP motor giving it the ability to powerfully suck in waste material on your floors, in your cars or any other desired area you would like to clean and clear out. It comes with a 6-foot long flexible hose and a 10-foot long power cord that enables users to easily reach target areas without re-plugging the appliance to various power outlets. The power cord also comes with a cord wrap system that enables it to be safely stored after use.
Like other top functional vacuum cleaners, it includes a blower which is perfect for clearing away debris as opposed to sucking it in. This function is also great for powerfully blowing at debris material you would rather not have the appliance suck in such as leaves.
Key Features:
6 Foot Long Hose
Water Resistant Power Button
Blower function
5 Peak Power Horse
Specification:
BrandPorter-Cable
ModelPCX18604P-9A
Weight19.4 pounds
Why Do You Need a Wet/Dry Vacuum?
There are several benefits of using a wet and dry vacuum, including:
Versatility: A wet and dry vacuum is a versatile cleaning tool that handles damp and dry messes. It can clean up spills, dust, dirt, and debris from various surfaces, including carpets, floors, upholstery, and even concrete.

Efficiency: Wet and dry vacuums are more efficient than traditional vacuums, as they can quickly and easily clean up messes without leaving any residue behind. They can also handle more giant quantities without needing to be emptied frequently.

Health Benefits: Wet and dry vacuums have advanced filtration systems that trap even the tiniest particles, making them ideal for those with allergies or respiratory issues. They can remove dust, mold, and other allergens, improving the overall air quality of your environment.

Durability: Wet and dry vacuums are built to last, with sturdy construction and high-quality materials. They can withstand frequent use and handle challenging cleaning tasks, ensuring they will last for years.

Cost-Effectiveness: Investing in a wet and dry vacuum can save you money in the long run, as you won't need to replace it frequently. It can also save you money on cleaning services, as you can easily clean up messes yourself.
Various situations where it would be advantageous to have a wet and dry vacuum include:
Cleaning up spills: A wet and dry vacuum is ideal for cleaning up spills, whether a spilled drink or a flooded basement. It can quickly and efficiently remove the liquid, preventing further damage to your property.

Renovation or construction projects: Wet and dry vacuums are perfect for cleaning up debris and dust during renovation or construction projects. They can handle sawdust, drywall dust, and other construction debris, making cleanup a breeze.

Pet owners: Wet and dry vacuums remove pet hair and dander from carpets and upholstery. They can also clean up pet accidents quickly and efficiently, preventing stains and odors from setting in.

Allergy sufferers: Wet and dry vacuums are ideal for those with allergies or respiratory issues, as they can remove dust, mold, and other allergens from your environment. They can help improve the air quality in your home, making it a healthier place to live.
 Factors to Consider when Purchasing a Wet/Dry Vacuum

Size/ Capacity – This goes without saying. The device used for a large garage is not the same one needed for a small living room. So, rather than spending money to get something that is either unnecessary or simply not enough, users should gauge their needs.
Plastic vs Stainless Steel – The material used to make the vacuum greatly influences the capacity it will be used in. In the case that it is meant for heavy-duty use, then stainless steel is required. Plastic is more suitable for once in a while cleaning in order to ensure durability.
Carry Handle – This may seem like a feature you can do without, but it makes a whole lot of difference. Since this is a handheld device, the addition of a carry handle makes for better mobility. Look out for ergonomic and sturdy designs to ensure that you get the best service.
Tank Drain – In traditional vacuum cleaners, the bag within is relatively easy to empty. With wet-dry vacuums, the 'wet' element poses a challenge. A good tank drain is needed in order to streamline the cleaning process.
How to Maintain Your Wet/Dry Vacuum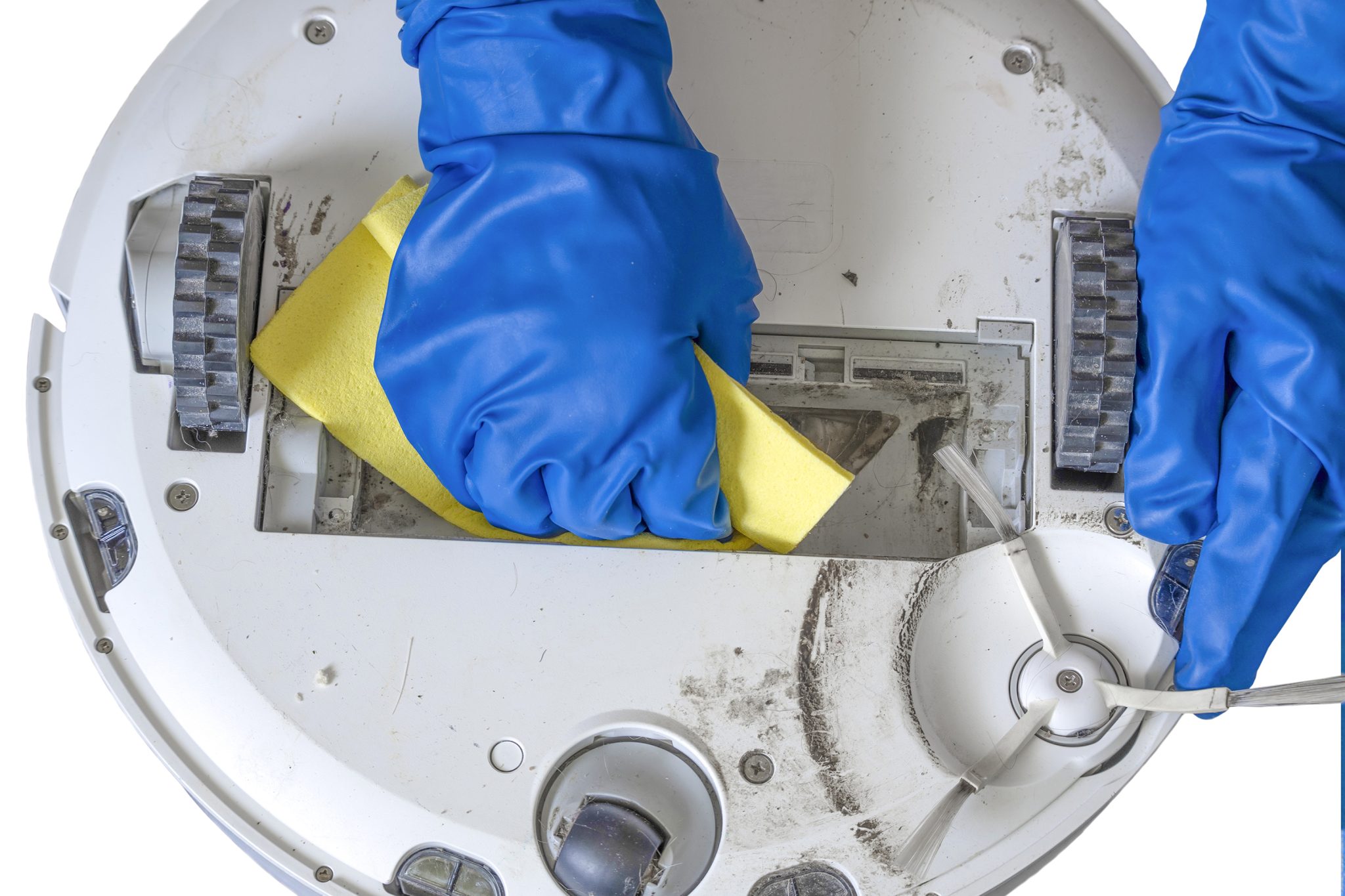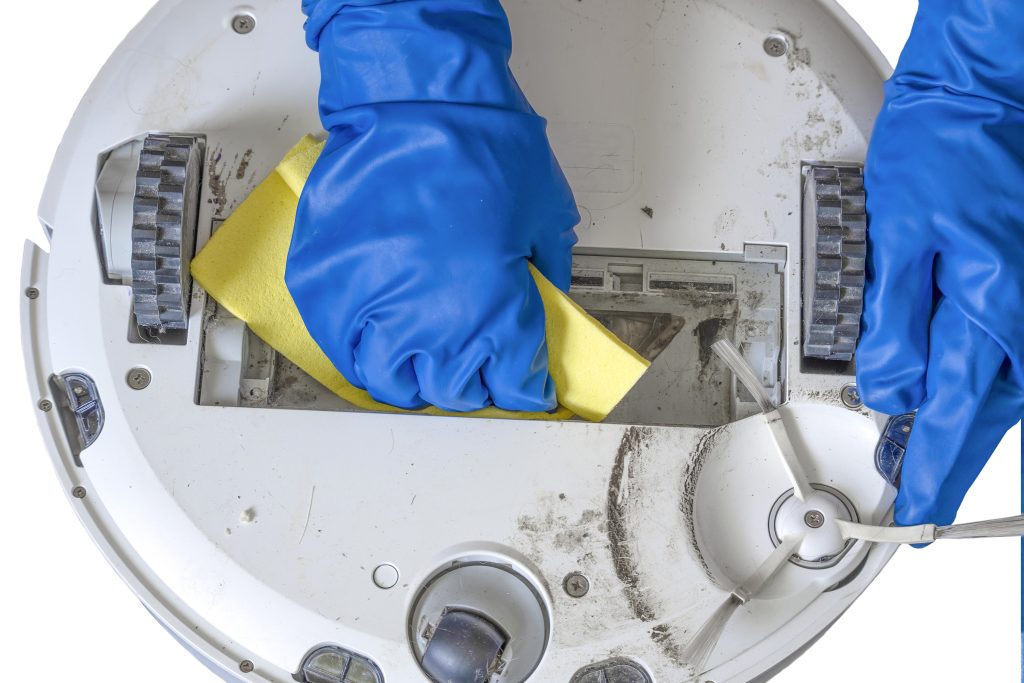 Maintaining your wet/dry vacuum ensures its longevity and optimal performance. Here are some tips on how to keep your wet/dry vacuum:
Empty the tank after each use: Always empty the tank to prevent any debris or liquid buildup. This will also prevent any unpleasant odors from developing.

Clean the filter regularly: To ensure effectiveness, the filter in your wet/dry vacuum must be cleaned regularly. Clean the filter by tapping it gently or washing it with water, depending on the type of filter.

Check the hose for blockages or damage: Check the hose for any blockages or damage that may affect the suction power of your vacuum. Clear any blockages and replace any damaged parts as necessary.
Store the vacuum properly: Store your wet/dry vacuum in a dry and clean area to prevent any damage or corrosion. Make sure to wrap the cord properly and store the accessories safely and organized.
Replace worn-out or damaged parts: If parts of your wet/dry vacuum are worn out or damaged, replace them promptly to ensure optimal performance. This includes the filter, hose, and accessories.
Use the vacuum properly: Always follow the manufacturer's instructions when using your wet/dry vacuum. Avoid using it on hazardous materials that may damage the vacuum or pose a health risk.
Lubricate moving parts: Lubricate any moving parts of your wet/dry vacuum to ensure they function smoothly and prevent any wear and tear.
Maintaining your wet/dry vacuum is crucial to ensure its optimal performance and longevity. By following these tips, you can keep your vacuum in good condition and ensure it lasts for years.
Wet/Dry Vacuums FAQ
Q: What is a wet-dry vacuum?
A: It is a device, not so different from a traditional vacuum cleaner, that cleans both wet and dry messes.
Q: What do you use a wet-dry vacuum for?
A: Typically, it can be used the same way a traditional vacuum cleaner is used. It can be used to clean surfaces ranging from carpets to floors, whether the mess is wet or dry.
Q: How does wet dry vacuum work?
A: It makes use of a handy two bucket system that separates the liquids from the solids. The two are then stored in different chambers until they are emptied.
Source: Gear Hungry
Conclusion
Choosing the right wet/dry vacuum may seem daunting, but with the correct information and guidance, you can feel confident in making the right choice. By gaining knowledge, assessing your needs, seeking customer service assistance, and taking advantage of return policies, you can feel confident choosing the right wet/dry vacuum. With the right vacuum, you can enjoy the benefits of a versatile, efficient, and cost-effective cleaning tool that will make your cleaning tasks more accessible and practical.