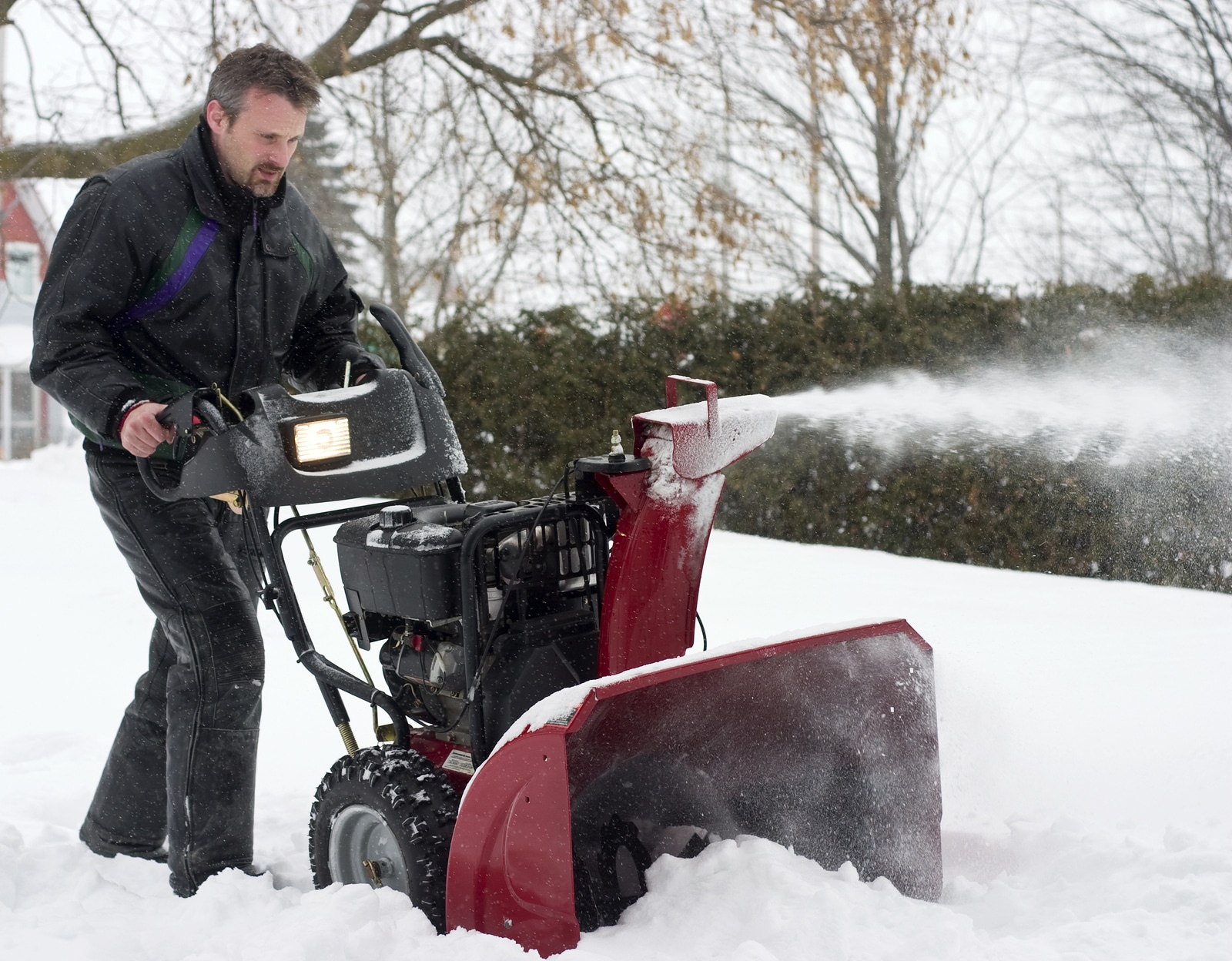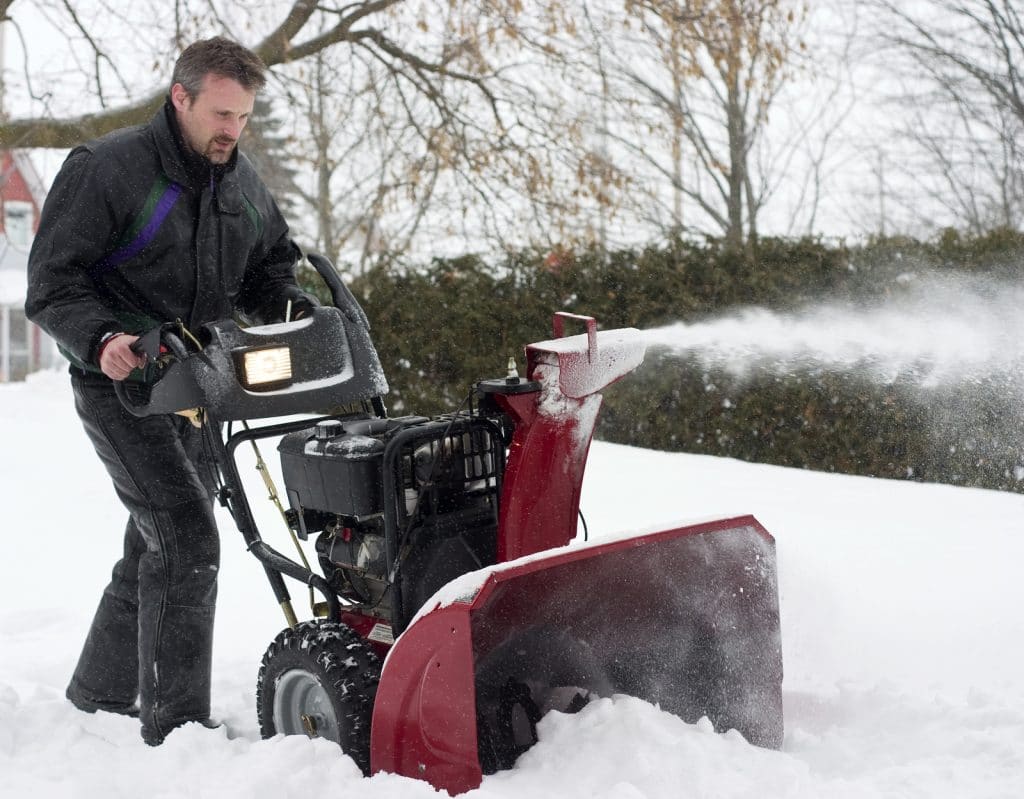 Track-driven snow blowers will forever change the way you feel about snow. They are virtually unstoppable in the worst winter conditions, whether it's deep snow, slippery ice, uneven terrain, or steep and hilly driveways.
Deciding if a track-drive snowblower is right for you isn't about how much snow you need to clear; instead, it's all about the steepness and terrain of the surface you're clearing.
Should I Buy a Track-Drive Snow Blower?
Track drive snow blowers move just like a tank; the tracks give the snow blower maximum traction because they remain in constant contact with the ground on steep angles. Snow blower tracks rotate around wheels that are usually arranged in two or three-point designs.

Other important factors to consider are packed-down, icy snow from vehicles and the snow banks created by snow-removal trucks at the end of driveways. Track-driven throwers are generally heavier and have settings to lock them down closer to the pavement to remove the densely packed snow and muscle to get through those icy snow traps. Unlike wheeled models, tracks have superior traction control and allow you to safely maintain control on steeper paths. 

Do I Need a Track-Drive Snowblower?

The simple answer can be boiled down to safety and budget.Track-drive snowblowers handle every winter environment better than wheeled throwers. Generally, track drive models are more expensive, but you're paying for superior traction-control and safe operation on hilly terrain that wheeled models can't handle.

What is RapidTrak?

RapidTrak is a hybrid technology exclusive to Ariens snow blowers and gives the operator a choice between track-drive and wheel-drive on one snowblowerfor maximum versatility in any conditions.

RapidTrak models have three adjustable positions and include an extra-traction setting for the harshest conditions. It's everything you'll love about a track-drive with the option to switch back to wheels if you need it.
Source https://www.snowblowersdirect.com/stories/1304-Track-Drive-Vs-Wheeled-Snow-Blowers.html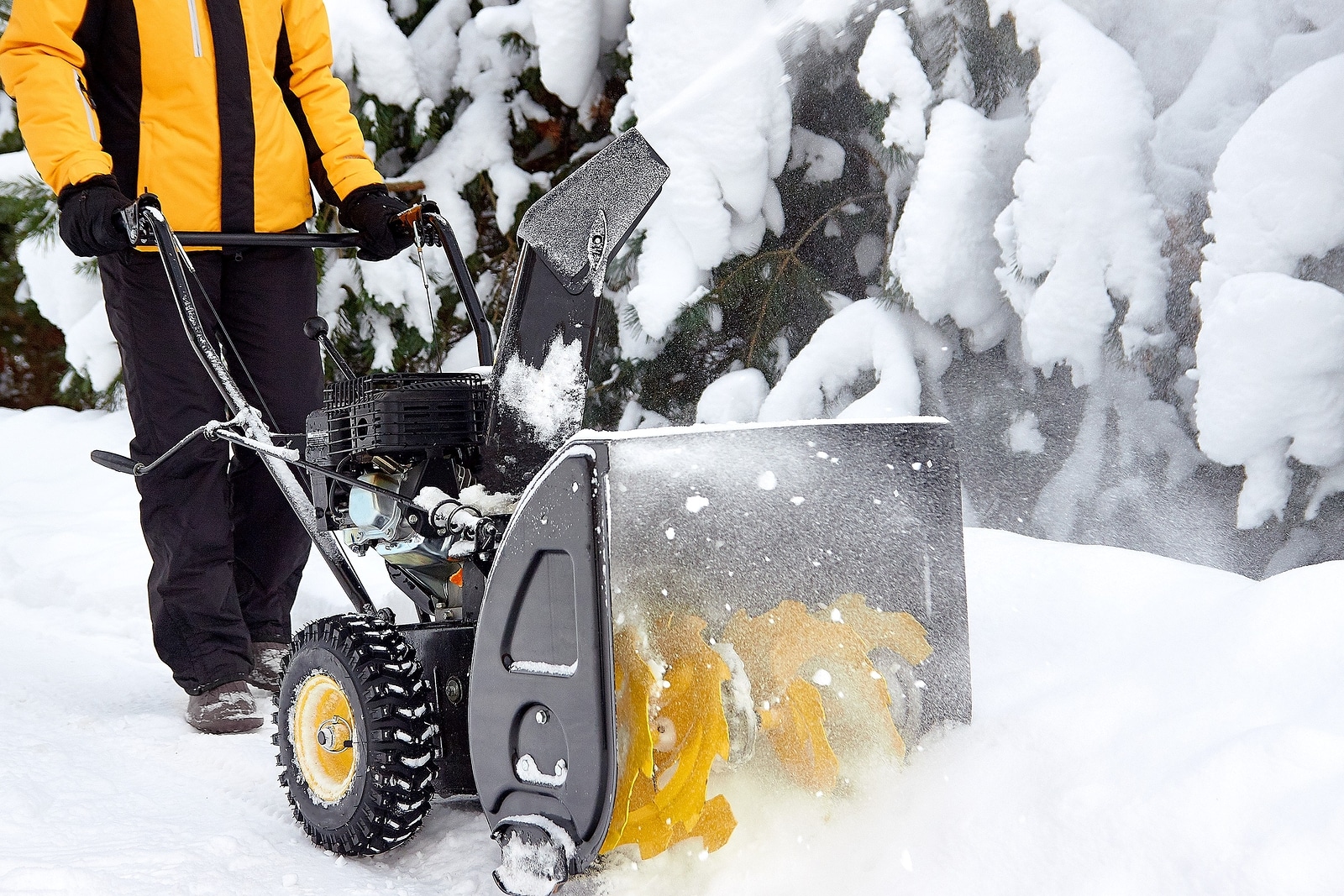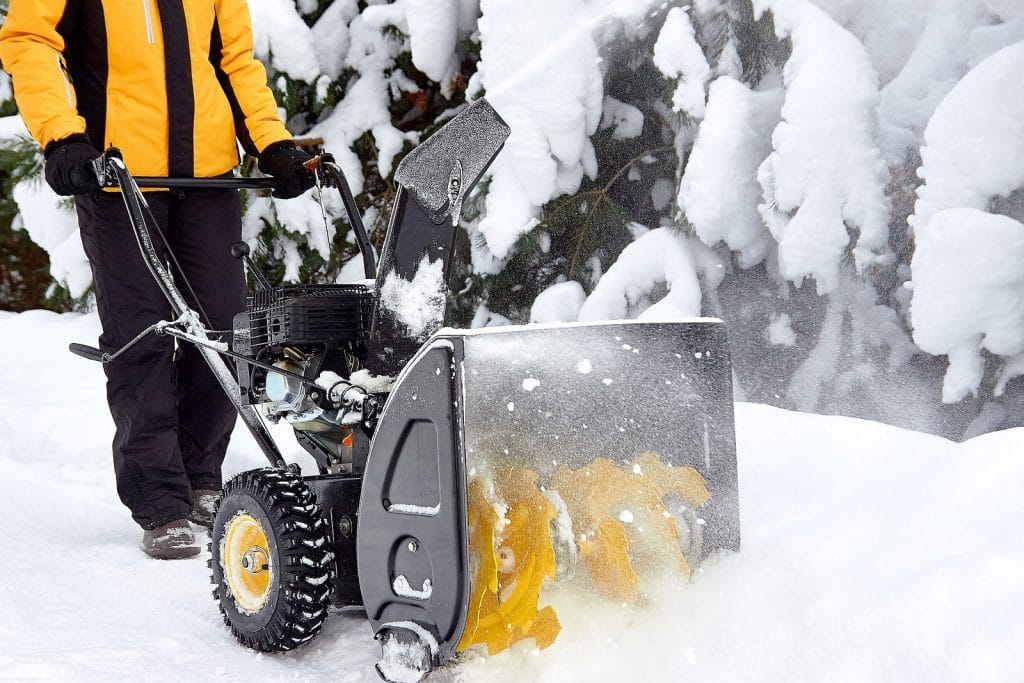 On February 27, 2019, the Minnesota Department of Transportation (MnDOT) clear drifts off shoulders and medians using industrial-size snowblowers.
This video shows, how snow blowers are important; It can save a lot of time it will remove the snow from all traffic areas on your property in no time. It operates flawlessly to offer you perfect driveways and also sidewalks. They can easily get rid of massive quantities of snow incredibly rapidly therefore even if you possess a large real estate, you will certainly do the job successfully.
MnDOT | Snowblowers on I-35, Ellendale
Here the top-performing snowblower machines from Consumer Reports' tests make quick work of clearing snow. They perform a standard analysis for consistency.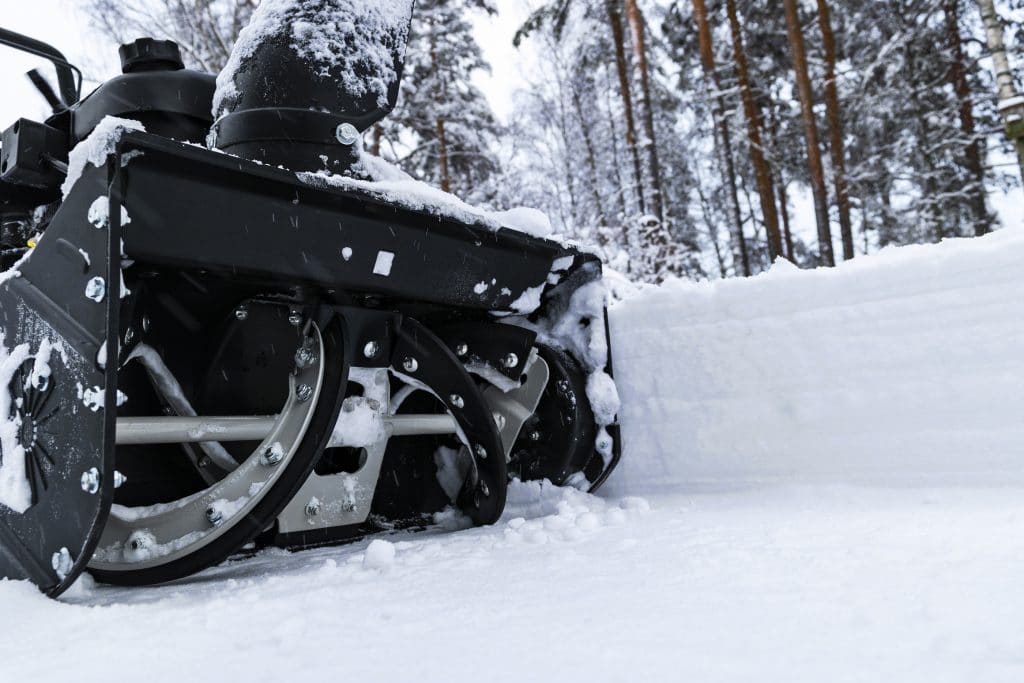 They used a mixture of a particular type of sawdust, saturated with water, instead of snow. The mixture they use can simulate a standard snowfall or be molded into a mound that simulates a plow pile, like the ones the town plows leave at the foot of your driveway.
In each test, they time how fast a model cuts through the dense mixture and note how far the sawdust is thrown and how clean the surface is.
The Overall Score for each model combines results from these performance tests as well as results of their survey of 17,000 CR members, which informs their brand reliability and owner satisfaction ratings.
Best and Worst Snow Blowers of 2019
Two-stage and three-stage snow blowers are the most powerful and can clear 16 to 18 inches of snow in one pass. They range in width from 24 to 30 inches, and models at the narrow end of that spectrum are considered "compact." Single-stage models are typically 21 inches wide and can clear snow up to 9 inches deep in a single pass. 

CR members can read on for ratings and reviews of the top performing gas- and battery-powered models from our ratings.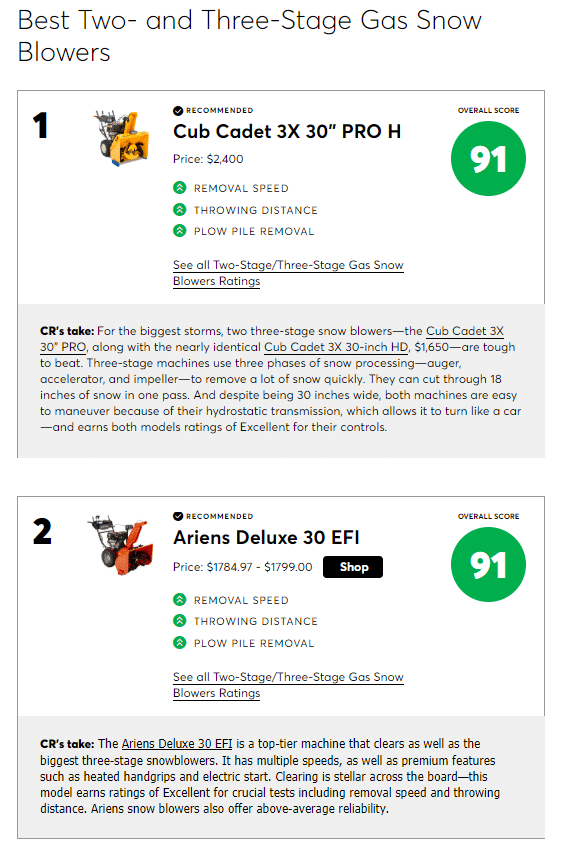 Source: https://www.consumerreports.org/snow-blowers/best-and-worst-snow-blowers-of-the-year/
This man using a snowblower to clear the sidewalk and driveway.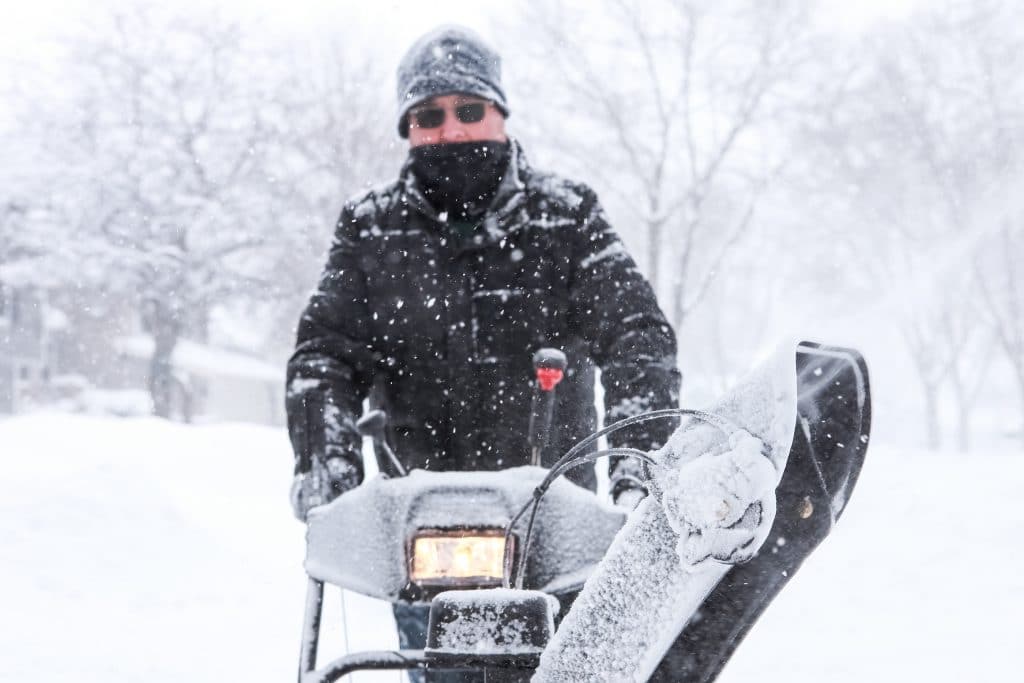 How to Prevent a Snowblower Accident
Above we discussed the benefits of having a snowblower. We give you also a guide on how to buy a snowblower and the lists of a snowblower that you can check.
The infographic below will teach you how to use it properly to avoid or prevent an accident.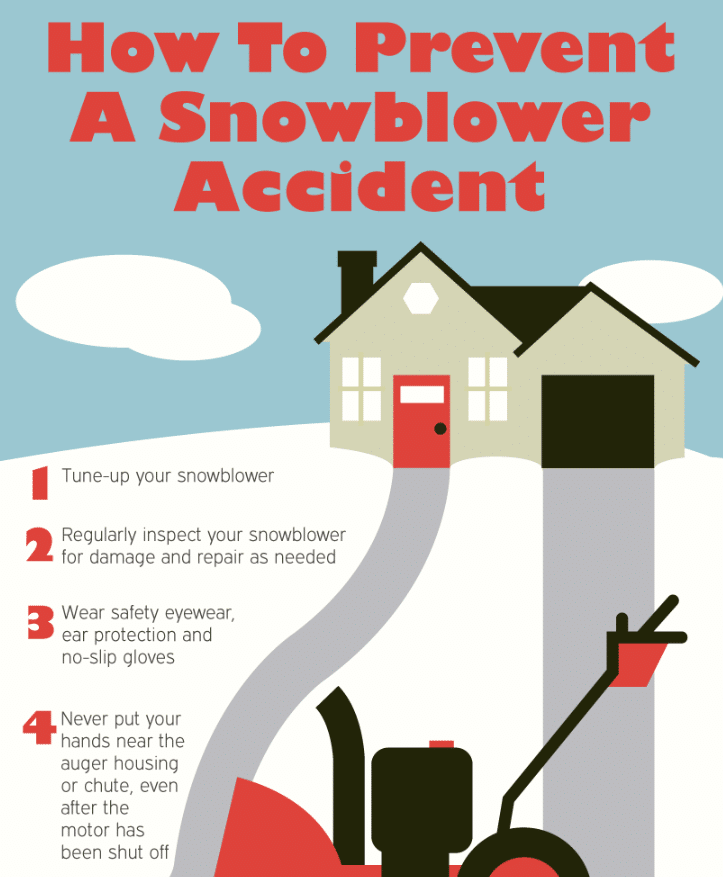 See the whole image here