How Do Fire Extinguishers Work?
Inside, a fire extinguisher is quite like a giant aerosol can, often with two different substances inside. One of them is a solid, liquid, or gas substance for fighting the fire. The other one is called a propellant and is a pressurized chemical that makes the fire-fighting substance come out when you press the extinguisher handle.
Next time you see a fire extinguisher, take a good look. Have you noticed that fire extinguishers are always really strong steel canisters? That because the propellant is stored inside at a high pressure. Strong canisters are needed to stop the extinguishers exploding!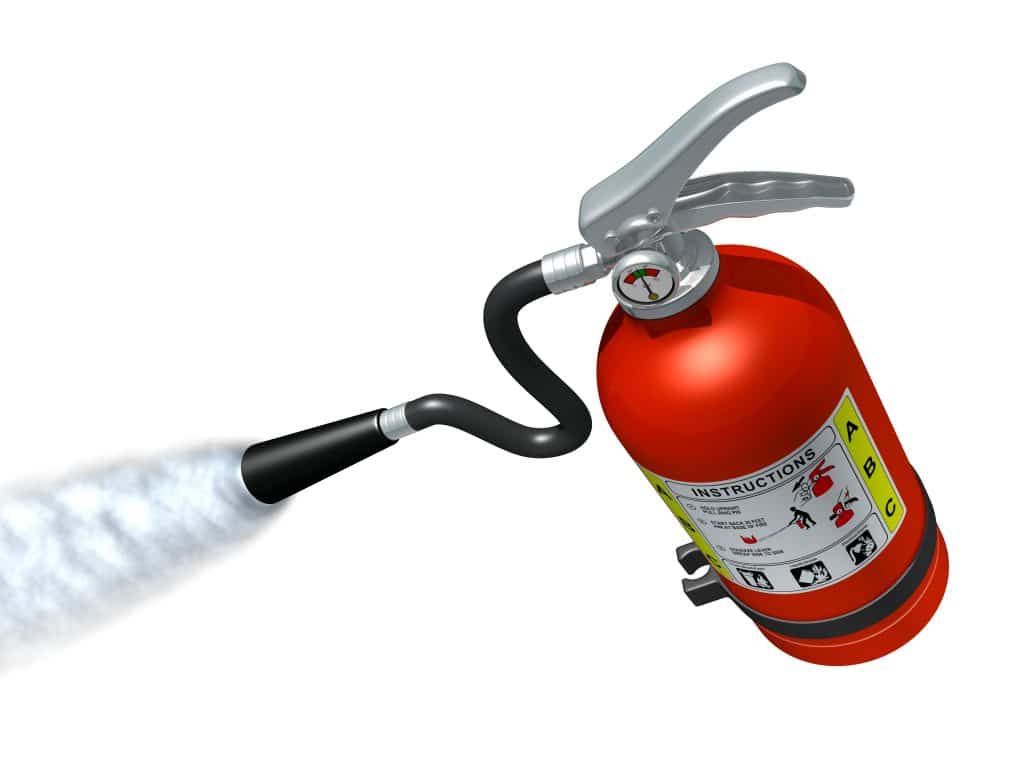 How to Use a Fire Extinguisher
Accidents happen. Be prepared to fight your own fire by learning how to use a fire extinguisher.
Top Picks For Fire Extinguishers
Best Overall: Amerex Dry Chemical Fire Extinguisher at Amazon
"A perfect size for general home use."
Runner-Up, Best Overall: Kidde Fire Extinguisher at Amazon
"A chemical fire extinguisher that can handle all types of fires."
Best High-Capacity: Kidde Fire Extinguisher at Amazon
"Has enough power to handle larger blazes."
Best Aerosol: First Alert Tundra Fire Extinguisher at Amazon
"Capable of putting out all major kinds of small fires."
Best for the Car: First Alert Auto Fire Extinguisher at Amazon
"Reviewers like how small the First Alert is."
Best Set: Kidde Fire Extinguisher Pack at Home Depot
"This set makes a great gift for a new homeowner."
Types of Fire Extinguishers
Which type of extinguisher should be used? See below.
Safety Tips
Safety tips to follow in using a fire extinguisher.