Glue
It is estimated that about 40 lb (18.2 kg) per year of glue are used for every person in America, and it is easy to see how and why when one looks at the extent of uses. Furniture, plumbing, shoes, books, buildings, and automobiles all use glue in some part of their construction.
Glues are part of a larger family called adhesives. The two classes are distinguished by the fact that glue comes from organic compounds while adhesives are chemical-based. Adhering materials called epoxies, caulks, or sealants are also chemical compounds that have special additives to give them properties suitable for particular jobs or applications.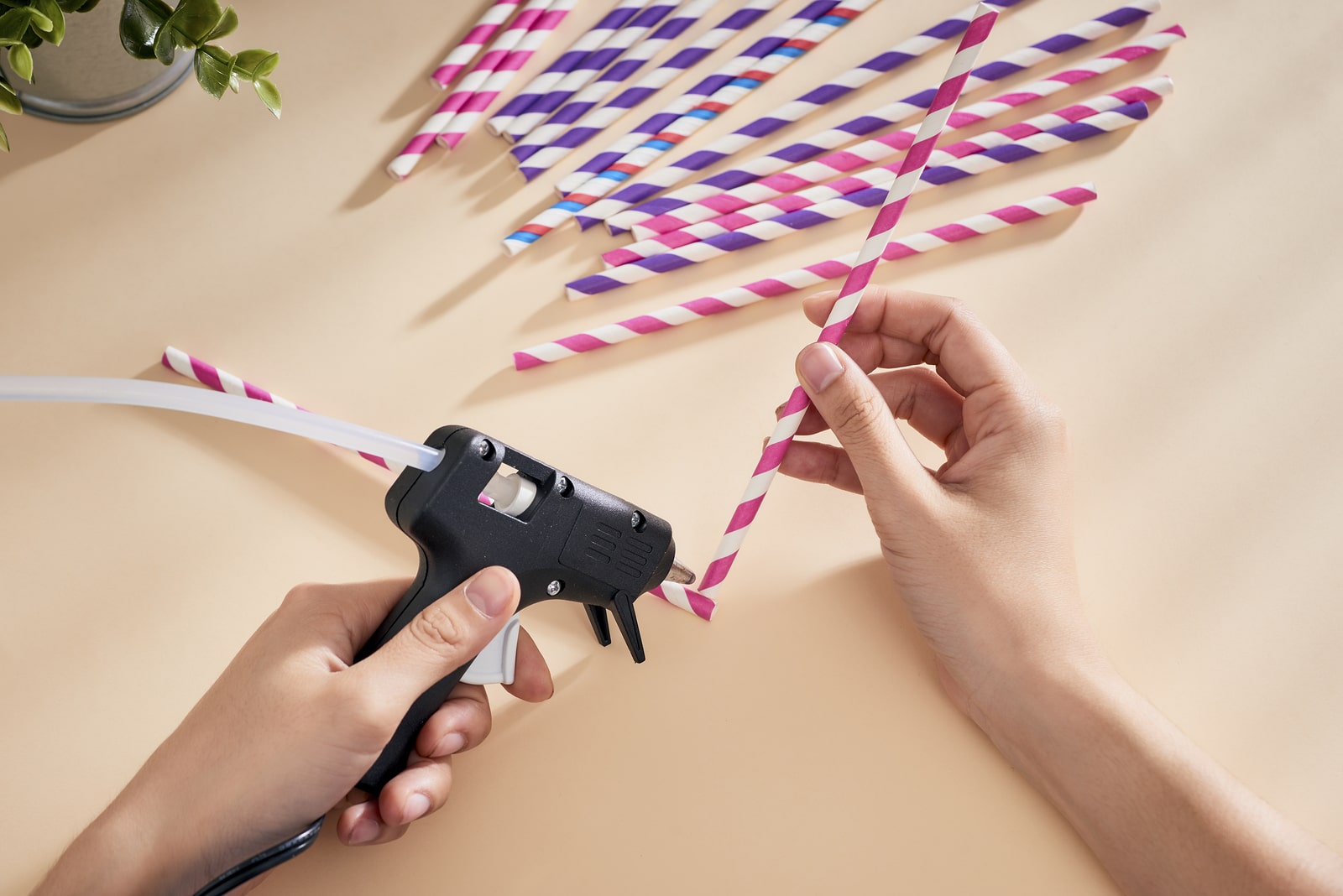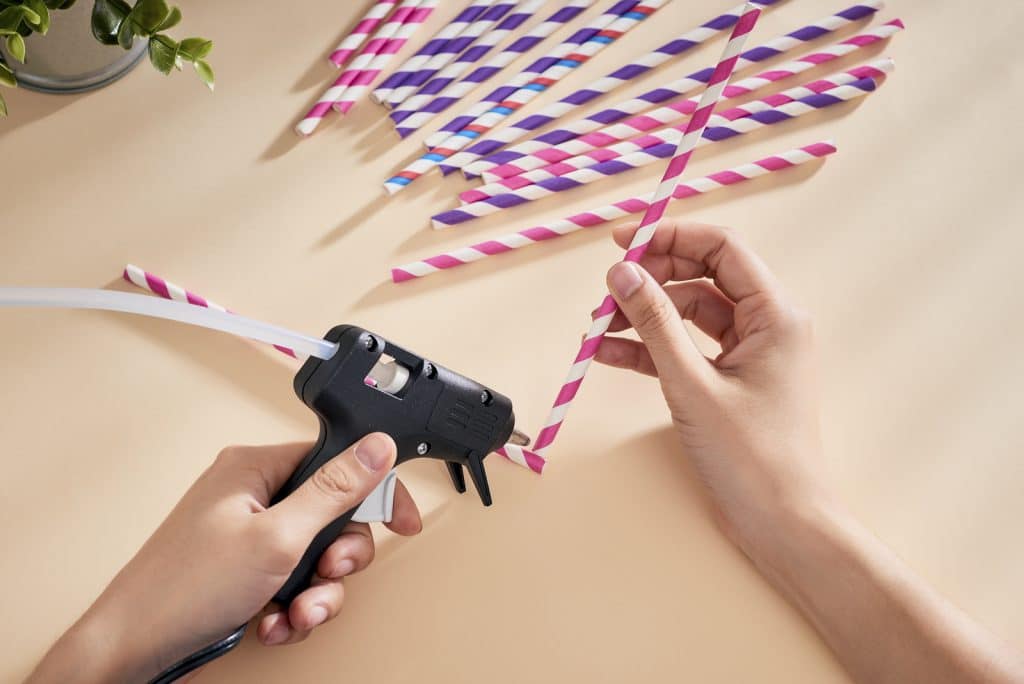 How to Make Super Glue at Home
Want to learn how to make super glue at home? See video below.
Top Picks for Super Glue
Best Overall: Gorilla Super Glue Gel at Amazon
"Easy to use option that works with wood, metal, ceramic, rubber, leather, paper, and most plastics…gel consistency prevents messy runoff."
Best for Plastic: Krazy Glue Maximum Bond Super Glue at Amazon
"A small tube is a great tool to have on hand in any home…can be used to fix a broken plastic toy as well as handle bigger and heavier issues."
Best for Metal: Loctite Ultra Gel Control at Amazon
"Can bond quickly and without clamps after only about 5 to 10 seconds of holding…water resistant and not brittle."
Best for Wood: Titebond Original Wood Glue at Amazon
"Polyvinyl acetate product…excellent with wood or porous materials."
Best for Ceramic: Liquid Nails Small Project at Amazon
"Thinner or less viscous than some of the gel-glues on the market, perfect for filling those cracks and breaks in ceramics."
Best Remover: Goof Off Super Glue Remover at Amazon
"Specially designed to get rid of the three popular super glue types: CA glues—like Super Glue—epoxy adhesives and Gorilla Glue."
Best Budget Super Glue: Super Glue 12-Pack at Amazon
"Works best on nonporous materials like metal or pottery as opposed to wood or paper, but is broadly versatile."
The Best Glue for Dollhouses
What are the different types of glue? See below.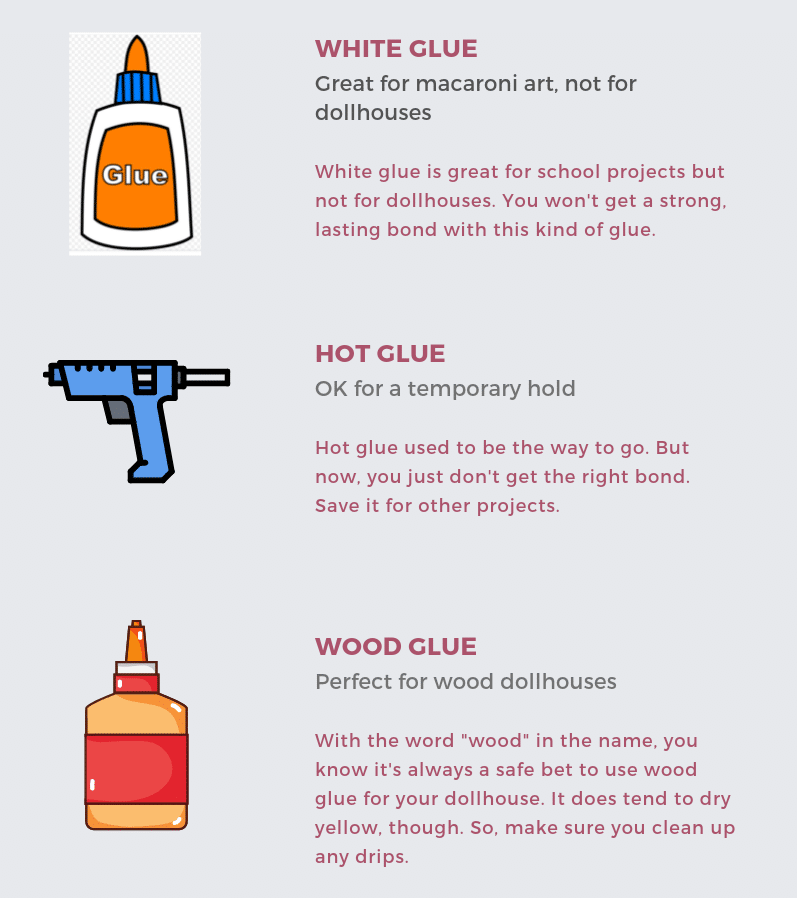 The Chemistry of Super Glue
How does a super glue work? See below.