From the Beatles to Beyoncé, from Beethoven to Brad Paisley, it's no secret that great music can enhance your life. And with today's best wireless and Bluetooth speakers, it has never been easier to integrate your favorite tunes into your routine, whether you're at home or on the go.
Wireless and Bluetooth speakers offer a simple cable-free connection that's convenient but doesn't sacrifice top-quality sound. Finding just the right model—and we tested speakers that ranged in price from $20 to $800—is largely a matter of understanding your own needs.
If you want to take your tunes to the beach, consider a waterproof or water-resistant speaker that features a rechargeable battery that packs plenty of power. If you're a videophile, you might shop for a unit that can integrate easily with your TV for DIY surround sound. If you have a large home, how about a model that work as part of a versatile multiroom system? 
And finally, form factor has become a larger consideration as manufacturers increasingly differentiate their products through design, producing speakers that are attractive. Or at least attract attention.
While we'll leave you to decide on the aesthetics, in our testing program we put these speakers through their paces, evaluating both sound quality and convenience considerations such as versatility and ease of use, including a speaker's all-important ability to establish and maintain a wireless connection. 
WiFi or Bluetooth—or Both?
There are two ways to go wireless—Bluetooth and WiFi. WiFi speakers connect to your home network; they usually run on AC power, so they require an outlet. Bluetooth speakers are paired directly with a device like a phone or a laptop. They tend to be compact and battery-powered, which also makes them more portable. Some models offer both connection options.
Bluetooth Speaker
Most portable speakers use Bluetooth wireless technology to stream music from another device—say, a cell phone or a laptop.
Pros: The technology works with a wide range of mobile devices, including Apple iPhone and Android smartphones. Bluetooth speakers also tend to be less pricey than WiFi options.
Cons: You can stream audio from your device to only one speaker at a time, and range is somewhat limited, usually to around 33 feet.
Setup: In general, connecting via Bluetooth is simpler than connecting via WiFi. Some Bluetooth speakers now include NFC (near field communication) technology, which enables two devices—one of which is usually portable, such as a smartphone—to establish communication with just a tap.See Which Bluetooth Speakers Rated Highly

WiFi Speaker
WiFi speakers let you take advantage of your home network, typically giving you a stronger, more stable signal.
Pros: With WiFi, you can stream to multiple speakers at once. And this technology has a longer range than Bluetooth, up to as much as 200 feet, although 100 to 150 feet is a more reasonable expectation.
Cons: You're subject to bandwidth limitations, which means that the volume of traffic on your network (people streaming videos, surfing the net, downloading content) can affect the quality of your audio streaming.
Setup: A typical Wifi setup requires downloading an app and following several steps, which will probably include selecting a network ID and entering its password as part of the process. Check Out Our WiFi Speaker Ratings

Bluetooth and WiFi Speaker
Several of the highly-rated models in our testing have both WiFi and Bluetooth.
Pros: With both technologies, you have more choice. That includes the flexibility to take advantage of your strong home network for most listening, and if for example, a visitor wants to stream some songs from a phone or laptop, making a quick connection over Bluetooth. In general, these models are fairly easy to use.
Cons: WiFi-enabled models tend to be more expensive, and you might pay more for a speaker with both features.
Setup: If you want to take advantage of the flexibility of using both Bluetooth and WiFi, be prepared to go through the individual setup for each, although it's not generally that difficult. Some Models Tested Have WiFi And Bluetooth.
WiFi Tech Terms
If you opt for WiFi when you're shopping for a speaker, you'll come across terms such as Apple AirPlay, DLNA, DTS Play-Fi, Heos, and Sonos. These are the wireless standards a speaker uses to access content on a network. Many speakers can use more than one. But be sure that the speakers you want to link together all share at least one standard. The main things you need to know are:
• Apple AirPlay can access content from Apple mobile devices and any computer with iTunes installed on it. For Android devices, you'll have to use a third-party app. The same goes for streaming to multiple AirPlay speakers from an iPhone or iPad. You do not, however, need the third-party app when you're using a computer.
• The other standards—including DLNA, DTS Play-Fi, Heos, and Sonos—can usually work with iOS and Android devices, plus PCs and some Mac computers.
• If you want to play music on multiple speakers, those speakers can come from different brands. However, they both have to use the same wireless technology standard. In other words, if you have one speaker that uses AirPlay and another that's Play-Fi only, they won't play together nicely. Find Top Speakers at the Right Price in Our Wireless & Bluetooth Speaker Ratings
Wireless and Bluetooth Speaker Placement and Signal Strength
Before you choose a speaker, think a little about where you're going to be using it.
If you'll be using your speaker outdoors, consider a portable Bluetooth model that can sit near the barbecue grill while you flip burgers, and then follow you around the yard if you want to listen to tunes or the ball game. Pick a compact model and you'll conserve space on the patio table, or choose one that comes in fun color that matches your tablecloth. And if you're listening to al fresco, a rugged model that's water-resistant can reduce your worries about accidental damage.

If your new speaker is likely to live indoors, consider its proximity to electrical outlets and a robust WiFi network before deciding on an AC-powered WiFi model. 
Placement can also affect a speaker's performance. You'll typically want the music source to stay within 33 feet of a Bluetooth speaker. Bluetooth models also work best with a clear line of sight to the source. Walls, large objects, and even people between your speaker and the music source can cause those annoying sonic dropouts.
WiFi is better at handling greater distances and physical obstructions between the router, music source, and speakers. Under ideal conditions, you might be able to maintain a connection with a speaker that's more than 200 feet from the router, but 100 to 150 feet is a more typical range.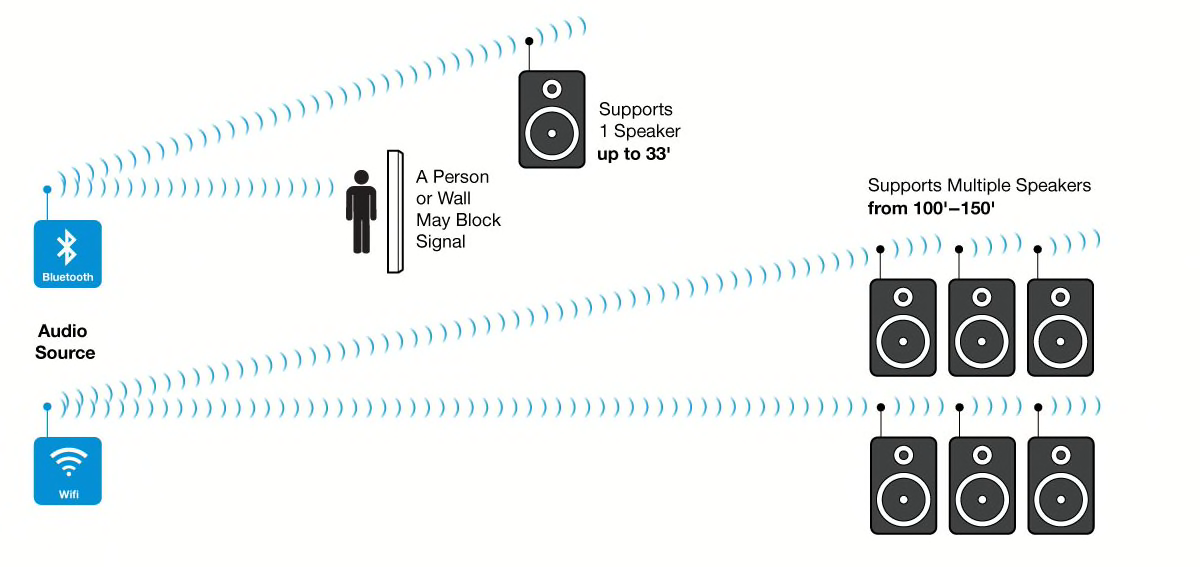 ILLUSTRATION: CHRIS PHILPOTCheck Our Wireless & Bluetooth Speaker Ratings for More
Form Follows Function
Plain and boxy or strikingly sleek, the form on many wireless speakers is more than merely aesthetic; it affects sound quality and portability.
Form Follows Function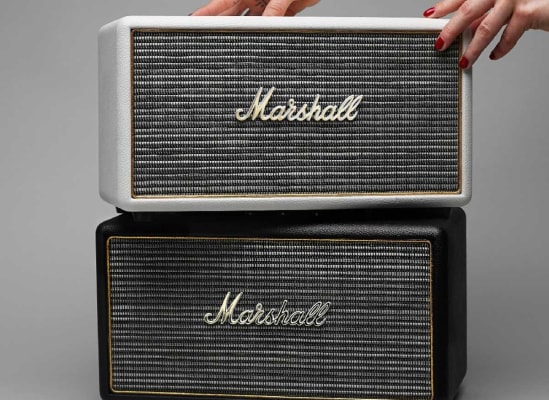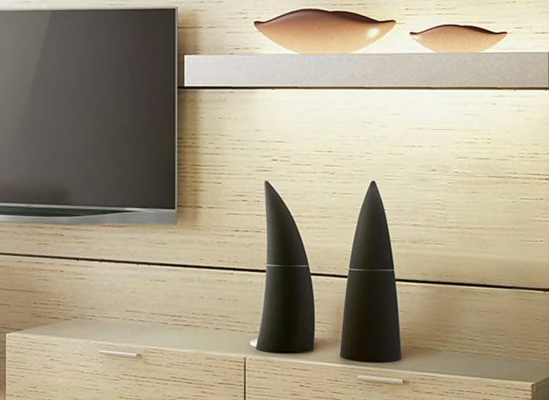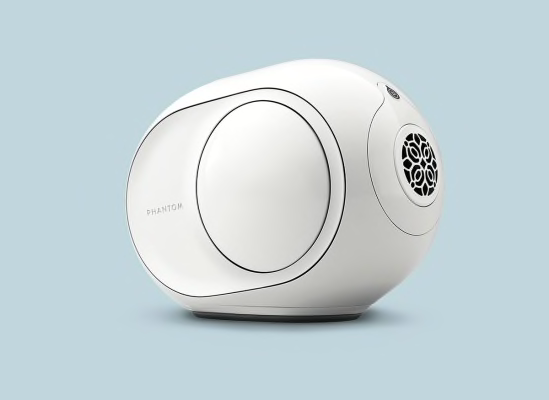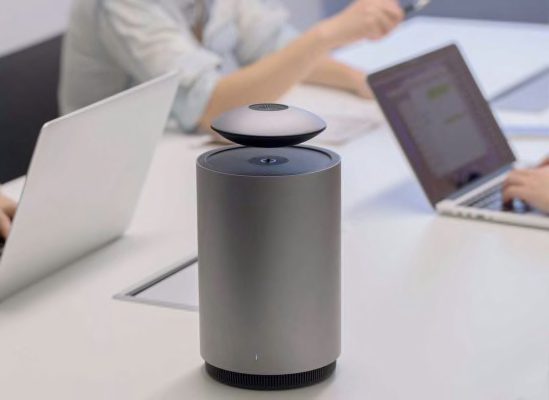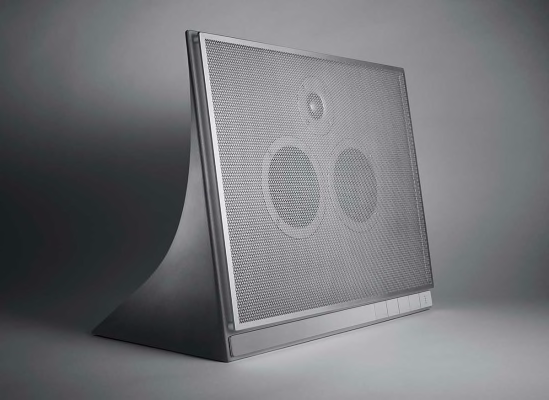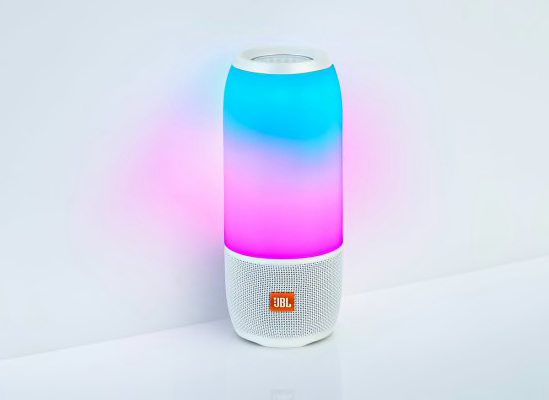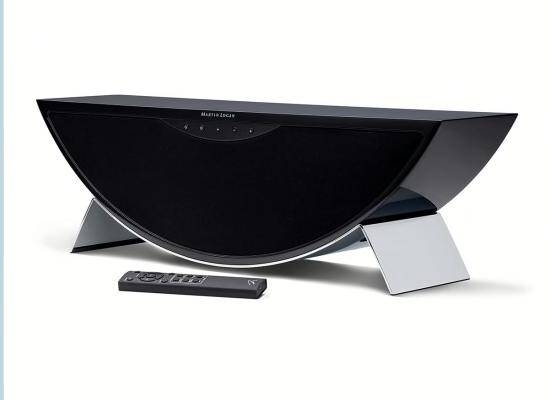 Marshall Stanmore
This speaker—with styling that channels an iconic guitar amplifier—was very easy to use. The controls are top-mounted and include a toggle-style on/off switch and tactile, analog knobs for Volume, Treble, and Bass.  PHOTO: MARSHALL AMPS
Important Features for Wireless Speakers
Whether you're all about the bass or you prefer a more refined sonic presentation, you'll want certain functions so that you can take control of your wireless speaker.
Inputs and Outputs
Most wireless speakers have auxiliary audio inputs that can be used to connect gear such as a portable audio player or a TV via a reliable cable connection. Some speakers can even charge other devices via a USB port. Optical digital audio input can connect to devices such as a Blu-ray/DVD/CD player. Outputs allow you to add a subwoofer when you're watching video from a docked iPad on your TV. 
Connectors and Docks
Depending on the model, you may also get an iPod dock or the ability to connect an iPhone, an iPod, or another device via USB. Some units have connectors or docks that accept the 9-pin Lightning connector found on newer iPhones.
Remote Control and Voice Recognition
Voice recognition seems like a fun way to control the volume when you don't want to leave the dance floor, but in reality, it can be hit or miss; a standard remote or an app on a smart device often provides a more reliable way to operate your speaker from a distance. Some new models are taking voice recognition to the next level with full-blown smart-speaker functionality. Though many first-generation smart speakers seemed to dismiss audio quality as an afterthought, some newer models feature seriously good sound. 
Online Music Services
In addition to streaming digital audio from a computer, some WiFi models offer direct access to streaming music services, such as  Spotify and Pandora.
Hands-Free Speakerphone Functionality
Available only on certain Bluetooth models, this feature lets you take phone calls on your speaker.
Source: Wireless & Bluetooth Speakers